Posts tagged
Monday
Matt Barnes has responded via text message today about his arrest last night on domestic assault charges in Sacramento.
"U know any domestic violence situation 9 outa 10 times the man gets arrested," Barnes wrote in a text message to Bryan May of News10, according to a report on the station's website. "That's the case here I was the victim but still got arrested. No matter what I say people are gonna think what they want…"
Barnes was released on a $50,000 bond after he was accused of assaulting his girlfriend.  Both parties had visible injuries when police arrived, but they determined that Barnes was the aggressor and he was arrested.  He is scheduled to appear in court on Monday.
For more on this latest information, you can read Sacbee.com's updated report.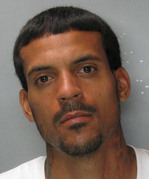 And from the world of, "I Knew This Off Season Was Going Too Well," newest Laker Matt Barnes was arrested tonight on felony assault charges, and booked into the Sacramento County Main Jail.
According to police, Barnes was arrested for assualting the woman "who lived with him and with whom he had a dating relationship."   He posted a $50,000 bond and was released shortly after 9:30 PM tonight.
According to Sacbee.com,
Both parties were said to have visible injuries, but Barnes was determined to be the primary aggressor according to police.  Barnes is also charged with maliciously obstructing the use of a telephone line.  He's scheduled to appear in court on Monday.
Wow, thanks Matt.  Great timing too.  Let's hope this isn't as bad as it sounds.