Posts tagged
use
Game #4 – October 29, 2019
120
-
91
Staples Center – Los Angeles, CA
Team Leaders Lakers
Points – Davis 40, James 23 Caldwell-Pope 13
Rebounds – Davis 20, McGee 9, Caldwell-Pope 6
Assists – James 8, Caruso 4, Caldwell-Pope 3
Team Leaders Grizzlies
Points – Morant 16, Valanciunas 14, Allen 13
Rebounds – Valanciunas 11, Jackson Jr. 6, 2 Players Tied With 5
Assists – Brooks 4, Guduric 3, 4 Players Tied With 2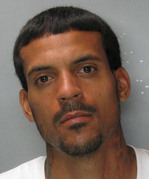 And from the world of, "I Knew This Off Season Was Going Too Well," newest Laker Matt Barnes was arrested tonight on felony assault charges, and booked into the Sacramento County Main Jail.
According to police, Barnes was arrested for assualting the woman "who lived with him and with whom he had a dating relationship."   He posted a $50,000 bond and was released shortly after 9:30 PM tonight.
According to Sacbee.com,
Both parties were said to have visible injuries, but Barnes was determined to be the primary aggressor according to police.  Barnes is also charged with maliciously obstructing the use of a telephone line.  He's scheduled to appear in court on Monday.
Wow, thanks Matt.  Great timing too.  Let's hope this isn't as bad as it sounds.
With the NBA regular season just around the corner, we figured now would be a good time to unveil our brand new message forums here at LakerStats.com.
Yes we know there are already a lot of good Laker message boards out there, but we think you'll enjoy our board's format and ease of use. We will be offering video downloads very soon on the board, so you will be able to save some great Laker moments to your hard drive. Of course, this is a new endeavor and will take some time to build up, but we've got the content to do it, and your contributions will only enhance the forums.
So if you get a few minutes, come stop by the new board, take 30 seconds and register a username, and start participating in our discussions.
Link: LakerStat.com's Message Forums