Posts tagged
team play
I used to respect Doc Rivers.  He had a solid NBA playing career.  He coached a championship team.  Then he started saying Laker starting five haven't beaten Celtic starting five.  And I'm thinking we've got some revisionist history going on here.  First of all, Kobe & Bynum, two of the five starting Lakers.  had surgery in the off-season.  So I wouldn't exactly call them healthy for the playoffs.  In addition, injuries are part of the game.  When the Celtics beat the Lakers in the 2008 Finals, I didn't go around saying the Lakers would have won if Bynum had played and Ariza had been healthier.  Nor do I recall hearing anyone in the Laker organization making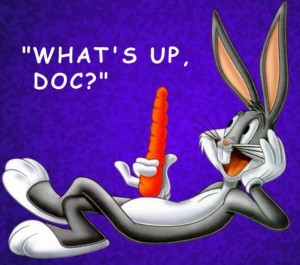 excuses.  You play the 5 best players you can and you live with the results.  Does Doc think the Celtics should be declared champions because Kendrick Perkins couldn't play in one of the seven games played for the finals? (The math here is 3 Celtic losses with Perkins playing + 1 loss with him not playing = Lakers are True Champions)
Let's review some NBA history.
In 2004, Karl Malone was the starting power forward for the Lakers, and he was injured prior to the finals match-up against the Detroit Pistons.  Now as the Lakers lost in 5 games, I don't believe they necessarily would have won had the Mailman been uninjured.   I think the Lakers were highly dysfunctional that season, Shaq's last as a Laker.    But this is another example of a team losing with one started being hobbled. When the Lakers lost to the Pistons 15 years earlier in 1989, they had entered the finals undefeated before being swept.  Now when your starting backcourt goes down with hamstring injuries, that's gonna affect team play.  And when one of those players is Magic Johnson – well, nuff said.   But just as you can have injuries (or calls) work against you, sometimes it's the other team that has misfortune.  Such as the Celtics in 2010 or the Pistons in 1988, when Isaiah Thomas played on a sprained ankle.  Even a couple of years earlier than that, I seem to remember Larry Bird suffering from some back problems.
So my point is that it balances out – some seasons your team is healthy and other years it's the opposing team that's in better shape.
It all has to do with how you respond to adversity.  To the 2010 Celtics credit, they managed to build a 13 point lead on the road in game 7.  They just couldn't close it out.   Thirty years ago, Kareem Abdul-Jabbar, starting center for the Lakers,  sprained his ankle in game 5.   The Lakers next game was in Philadelphia, but the team didn't get down.  Magic Johnson came onto center court, jumped as center, and played perhaps the greatest game of his career (OK, it was his greatest game).   Which is really how you always want you team to respond to a teammates injury, by pulling together and playing a little harder.  I'm just surprised Doc doesn't blame the refs, the commissioner or the weather for losing as well.  What's up, Doc?  I'll tell you what's up.  My blood pressure, from listening to you whine and make excuses about not winning.  Here's a challenge for you – make it to the finals this year and show everyone the Celtics weren't just another one and done team.