Posts tagged
Media
I have been so upset and shocked the last few days as I'm sure you have, I haven't really thought how to post something on the site. I still don't know what to really say, except the basketball world lost an icon on Sunday, not to mention Kobe's lovely 13-old daughter Gigi, and seven other innocent people whose families have lost love ones. It's a horrible, horrible, unfathomable tragedy that is just so hard to accept, but there's no choice but to move forward of course.
I've always used Kobe's image as part of the avatar for LakerStats on social media, and his picture has always been on the top left of the site, so I won't have to make any changes to honor him that way on here. All I can say is RIP to all those innocent people who perished, my prayers go out to Vanessa, Kobe's children, and all the families and friends who lost loved ones. Also best wishes to Laker fans, Kobe fans, and all basketball fans who have been hit hard by this terrible event. Mamba Out…But Never Forgotten!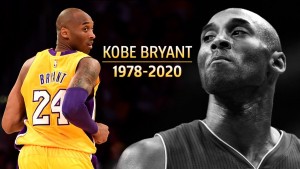 Brian Shaw, an integral member of the Lakers three straight championships, will retire after 14 seasons in the NBA. He will take a front office position with the team.
Shaw, a 6'6″ guard who graduated from the University of California at Santa Barbara, was well-respected by teammates for his steady play. He will be fondly remembered by Laker fans for his barrage of three-pointers in one of the team's most memorable playoff games, the Game 7 4th quarter comeback against the Portland Trail Blazers in the 2000 Western Conference Finals.
Shaw was taken in first round of the 1988 NBA draft by the Boston Celtics. He also spent time with Miami, Orlando, Golden State, Philadelphia, and Portland, and averaged 6.9 points in 943 games.
Besides the three titles he won with the Lakers, Shaw also teamed with Laker center Shaquille O'Neal in Orlando, when the two helped lead the Magic to the NBA Finals in 1995.
Media Link: Yahoo! – "Lakers guard Brian Shaw retiring, taking front office position"