Posts tagged
course
I have been so upset and shocked the last few days as I'm sure you have, I haven't really thought how to post something on the site. I still don't know what to really say, except the basketball world lost an icon on Sunday, not to mention Kobe's lovely 13-old daughter Gigi, and seven other innocent people whose families have lost love ones. It's a horrible, horrible, unfathomable tragedy that is just so hard to accept, but there's no choice but to move forward of course.
I've always used Kobe's image as part of the avatar for LakerStats on social media, and his picture has always been on the top left of the site, so I won't have to make any changes to honor him that way on here. All I can say is RIP to all those innocent people who perished, my prayers go out to Vanessa, Kobe's children, and all the families and friends who lost loved ones. Also best wishes to Laker fans, Kobe fans, and all basketball fans who have been hit hard by this terrible event. Mamba Out…But Never Forgotten!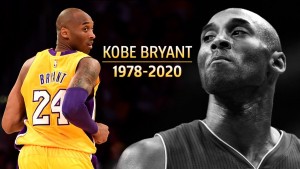 The
By The Numbers
recap for the Lakers' 103-90 win over the Sacramento Kings at Staples Center on Sunday night. The Lakers are now 3-4, and next play home to San Antonio on Tuesday night.
18,997
The number of free tacos Jack in the Box will have to give out after the Lakers held yet another opponent under 100 points on Sunday in the win.
143
The number of rebounds Pau Gasol and Dwight Howard have grabbed combined this season. Just looked like a nice number to mention. That is of course over 10 per game, and is sure to improve as Howard gets his legs back. He had his Laker career-high with 18 boards Sunday.
102
To keep in the rebounding mode, the number offensive rebounds the Lakers have grabbed this year through the first seven games. That's nearly 15 a night…impressive. Jordan Hill grabs 3.5 off the bench alone.
79
The combined number of points the Lakers starting five scored minus Steve Blake scored. Even more impressive was they shot 27-54 (50%) from the floor as well. Dwight Howard led all scorers with 23 points, to go along with his 18 rebounds and three blocks.
60
The percentage of shots the Kings missed on Sunday, hitting only 36-90 from the floor, including a miserable 1-10 from Marcus Thornton. Laker opponents are shooting just 42.4% from the field for the season.
34
The number of minutes it took Jason Thompson to foul out against Dwight Howard. I know that's a lot minutes, but so what, it's a fun stat to mention.
22
In one of the poorer stats of the night, the amount of points the Lakers bench scored. They struggled again except for Jordan Hill and Darius Morris, who continue to lead the reserves with solid play. Antawn Jamison had another tough night…no points and only two shot attempts.
11
The number of minutes it took the Kings' Jimmer Fredette to score 18 points…wow! He went 7-9 from the floor, 3-5 from beyond the arc, and 1-1 from the line. Pretty impressive stat line.
2
The Lakers current winning streak. Hey it's better than a two-game losing streak.
More numbers after San Antonio on Tuesday!