Posts tagged
basketball
I have been so upset and shocked the last few days as I'm sure you have, I haven't really thought how to post something on the site. I still don't know what to really say, except the basketball world lost an icon on Sunday, not to mention Kobe's lovely 13-old daughter Gigi, and seven other innocent people whose families have lost love ones. It's a horrible, horrible, unfathomable tragedy that is just so hard to accept, but there's no choice but to move forward of course.
I've always used Kobe's image as part of the avatar for LakerStats on social media, and his picture has always been on the top left of the site, so I won't have to make any changes to honor him that way on here. All I can say is RIP to all those innocent people who perished, my prayers go out to Vanessa, Kobe's children, and all the families and friends who lost loved ones. Also best wishes to Laker fans, Kobe fans, and all basketball fans who have been hit hard by this terrible event. Mamba Out…But Never Forgotten!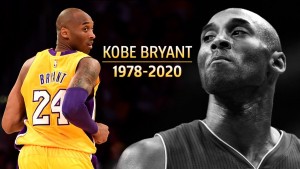 The Sporting News reported today that Kobe Bryant's rehab from off season arthroscopic knee surgery appears to be "on track" according to Luke Walton.
I've seen Kobe at the gym the last couple weeks rehabbing his knee," Walton told Lakers.com. "He's itching to get back on the court. He shows up every morning at 7 a.m. at the team's facility and is kind of wrapping up around the time I get there at around 9 a.m. Kobe looks great—he says his knee feels great. He's just about to start doing basketball workouts again and can't wait for it.
So good news indeed, as it seems Kobe will be ready to go when training camp opens.